Posts
Seven Databases in Seven Weeks – Seminar Series (Fall 2014)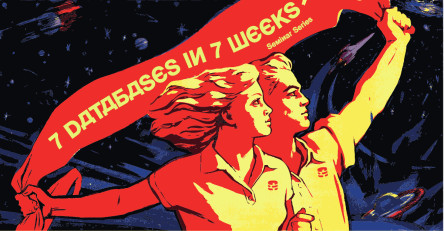 The CMU Database group is holding a semester-long seminar series with the leading developers of NoSQL and NewSQL database management systems. Seven Databases in Seven Weeks is designed to showcase some of the newer technologies available for front-end application developers today. Each speaker will present the implementation details of their respective systems and examples of the technical challenges that they faced when working with real-world customers.
The list of confirmed speakers are:
Sep 11 – Ankur Goyal (Director of Engineering, MemSQL)
Sep 25 – Mike Zwilling (Microsoft Hekataon)
Oct 2 – Seth Proctor (CTO, NuoDB)
Oct 9 – Andrew Morrow (Lead Engineer, MongoDB)
Oct 16 – Bradley C. Kuszmaul (Co-founder, Tokutek)
Oct 30 – Ori Herrnstadt (Systems Engineer, FoundationDB)
Nov 13 – Ryan Betts (CTO, VoltDB)
Videos will be posted after each talk.
See the seminar website for the full schedule.