Posts
The Databaseology Lectures – Seminar Series (Fall 2015)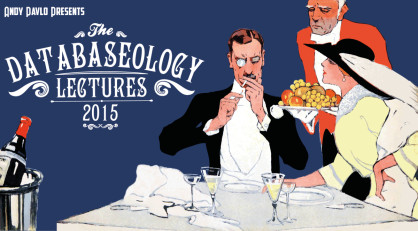 The CMU Database group is holding a semester-long seminar series with the leading developers of embedded database management systems. The Databaseology Lectures is designed to showcase some of the newer technologies available for embedded and mobile applications. Each speaker will present the implementation details of their respective systems and examples of the technical challenges that they faced when working with real-world customers.
The list of confirmed speakers are:
Sep 10 – Keith Bostic (WiredTiger)
Sep 17 – D. Richard Hipp (SQLite)
Oct 8 – Howard Chu (LMDB)
Oct 22 – Igor Canadi + Mark Callaghan (RocksDB)
Nov 5 – Ivan T. Bowman (SQL Anywhere)
Nov 12 – Lauren Foutz (BerkeleyDB)
Videos will be posted after each talk.
See the seminar website for the full schedule.