Posts
Danai's dissertation wins multiple distinctions!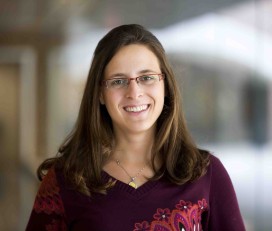 Danai's dissertation won both the nomination for the  ACM Doctoral Dissertation award, as well as one of the three Honorable mentions for the SCS Doctoral Dissertation award. CMU/SCS is allowed to nominate two dissertations for the ACM award. The full announcement by the Dean  is below:
We are pleased to give you the 2015 selections for the SCS/ECE Nominations to ACM for the Doctoral Dissertation Award and the winner of the SCS Doctoral Dissertation award for 2015:

ACM Nomination & SCS Award: Julian Shun, advised by Guy Blelloch, CSD – Thesis title: Shared-Memory Parallelism Can Be Simple, Fast, and Scalable Abstract, .pdf

The committee also chose 3 Honorable Mentions for the SCS Dissertation Award this year:

Danai Koutra (see above)
Anca Dragan, advised by Siddhartha Srinivasa, RI – Thesis Title: Legible Robot Motion Planning Abstract, .pdf

The committee consisted of: Michael Erdmann, Chair; Nancy Pollard; and Ziv-Bar Joseph.
Congratulations, Danai!